Backwardated Futures Curve
Live cattle prices in the future are lower than spot prices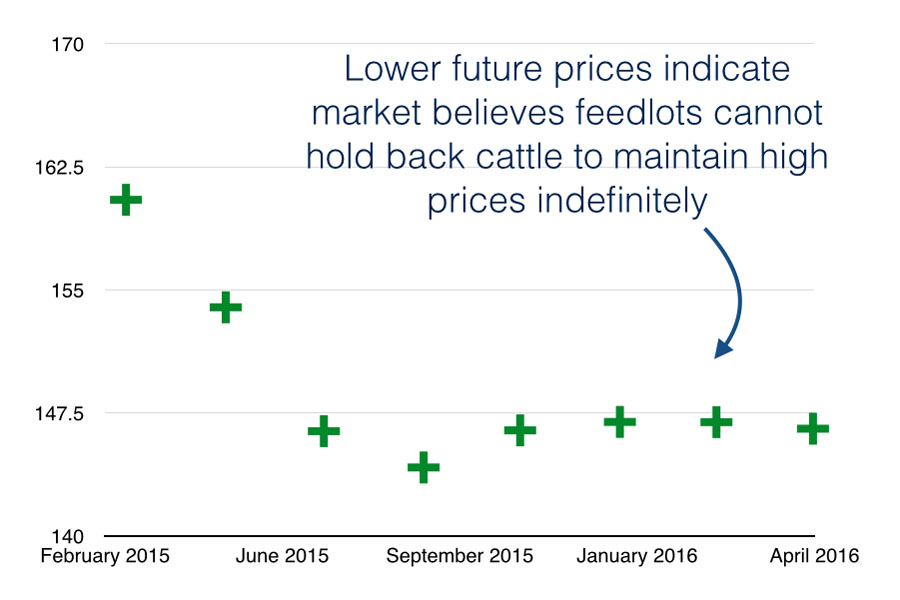 Typically indicates near-term shortage, but there's no real shortage: feedlots are holding back cattle to keep prices high. Cash trade volume is low. Spot prices (low-160s) have been dragging near-dated contracts up recently.
Flat Futures Curve
Feeder cattle prices in the future are close to spot prices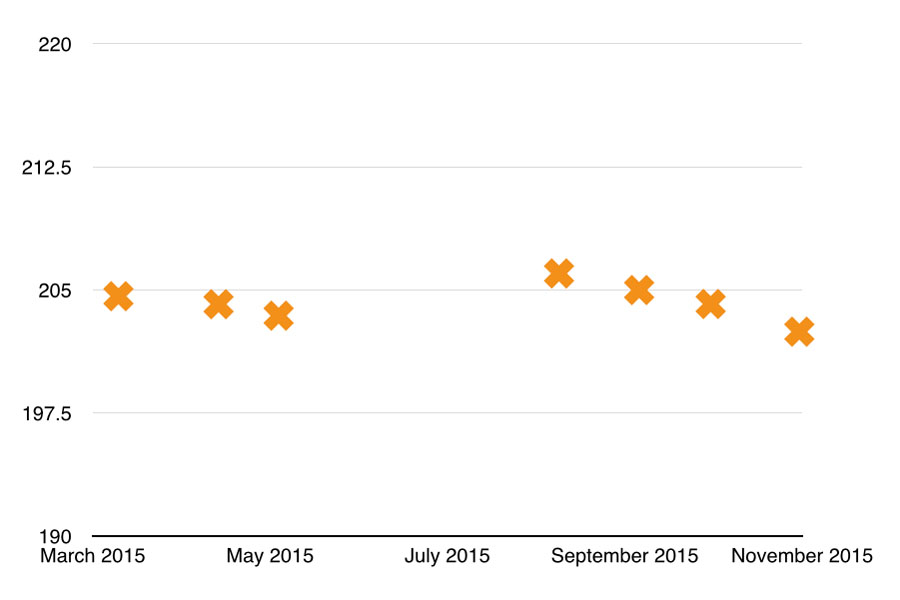 Feeder prices have risen together. Feedlots have been trying to place more cattle and market indicates demand will be consistent.